Fljotsdalur und Hengifoss (Deutsch)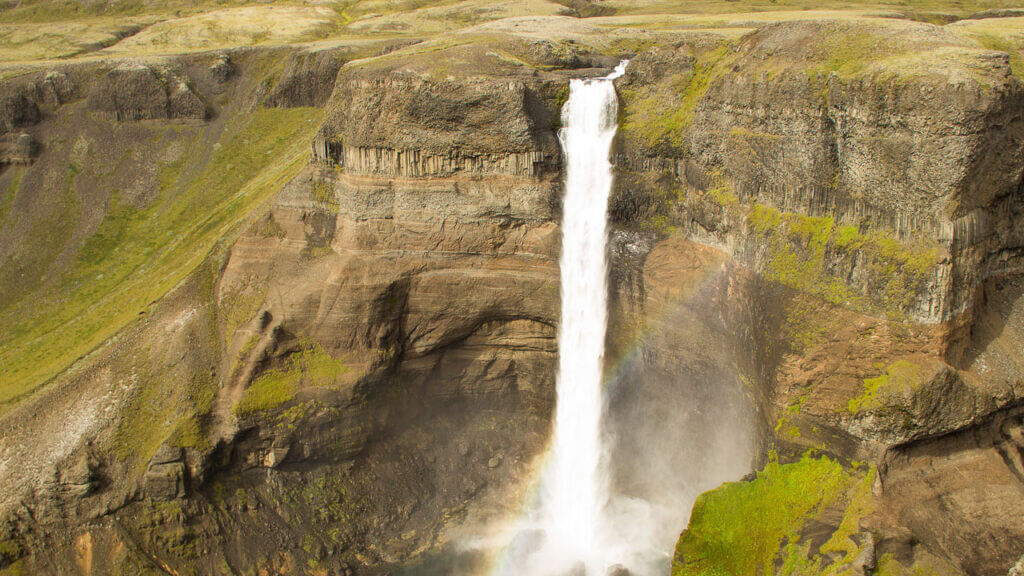 • Der mystische Lagarfljot-See, der angeblich die Heimat eines Seeungeheuers ist
• Hallormsstadaskogur, das größte Waldgebiet Islands
• Hengifoss & Litlanesfoss Wasserfallwanderung
• Das wunderschöne Steinhaus in Skriduklaustur
• Der dampfende Gufufoss-Wasserfall
Wir beginnen die Tour mit einer Fahrt über den Gebirgspass nach Egilsstadir. Diese kurvenreiche Straße, umgeben von steilen Bergen, wurde als Drehort für das geheime Leben von Walter Mitty genutzt.
Egilsstadir, die Hauptstadt der Ostfjorde, liegt am Ufer des Lagarfljot-Sees. Es wird gemunkelt, dass Islands drittgrößter See die Heimat eines Seeungeheuers ist, des Lagarfljotsormur (oder Seewurms).
Die Straße von Seydisfjordur bietet einige der besten Aussichten auf den See und das Fljotsdalur-Tal.
Während wir um den See fahren, wird Ihr Guide Ihnen mehr über die Region erzählen und Sie können auch Volksgeschichten über das Monster genießen.
Die Umgebung des Sees ist landschaftlich reizvoll mit dem ruhigen Wald Hallormsstadaskogur und der malerischen Bucht von Atlavik. Und wenn Sie Glück haben, sehen Sie vielleicht ein Rentier!
Weiter entlang des Sees halten wir an, um den einfachen Wanderweg zum Hengifoss-Wasserfall zu nehmen, einem Juwel der Ostfjorde. Als einer der höchsten Wasserfälle Islands bilden die Schichten aus schwarzem Basalt und rotem Ton eine sehr schöne Kulisse, und das weniger bekannte Litlanesfoss auf dem Weg ist ein zusätzlicher Bonus.
Nach der Wanderung halten wir im nahe gelegenen Gebiet Skriduklaustur. Hier gibt es viel zu tun – das Kulturzentrum in einem wunderschönen Steingebäude neben den Ruinen eines alten Klosters, das Besucherzentrum Snaefellstofa, in dem Sie mehr über den Vatnajokull-Nationalpark erfahren können, oder ein Kaffee- und Kuchenbuffet im Café Klausturkaffi.
• Abholung und Rückgabe vom Hafen
• 100% Rückerstattung, wenn Ihr Schiff nicht anlegt
• Kleingruppentour mit einem lokalen Führer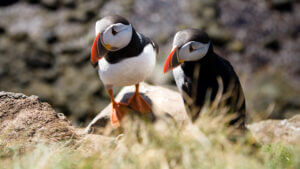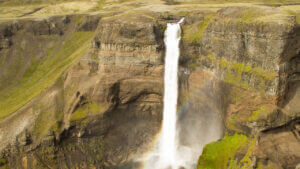 Explore the scenic surroundings and Hallormsstadaskogur forest around the mystical Lake Lagarfljot, and take a hike to the beautiful Hengifoss waterfall!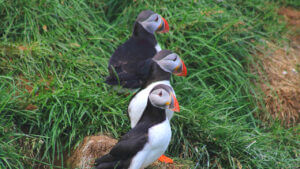 A tour to remote Borgarfjordur Eystri, one of the best places to see the much-loved Atlantic Puffin. Also visit a turf roofed house and the home of the elf queen!
Do you have a question or want something customised?

Send us an email and we will get back to you as soon as possible.