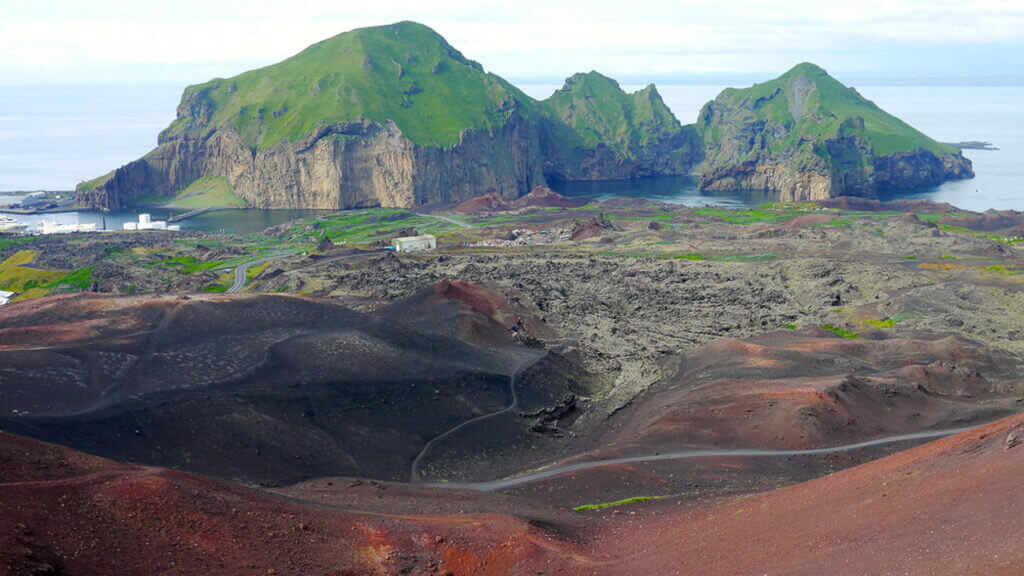 • La colonia de frailecillos más grande de Islandia
• Los volcanes Eldfell y Helgafell
• El espectacular paisaje de lava
• Mira el deporte local Sprang
Deutsch
,
English
,
Español
,
Français
,
Italiano
Heimaey, la isla más grande del archipiélago Vestmannaeyjar, es un lugar único y sorprendente. El paisaje tiene un aire dramático: la clara diferencia entre la lava antigua y la reciente, las casas nuevas construidas junto a la lava que enterró a las viejas y los colores de arena volcánica roja, ceniza negra y musgo verde.
Un recorrido por Heimaey es una excelente manera de disfrutar del maravilloso paisaje. Visitarás la colonia de frailecillos en el extremo sur de la isla, pasarás cerca de los volcanes Helgafell y Eldfell y descubrirás la fascinante historia, desde el asentamiento de los primeros vikingos hasta la devastadora erupción de 1973.
También asistirás al Sprang, un deporte local que solo se practica en esta isla.
• Pickup and dropoff from the port
• 100% refund if your ship does not dock
• Customisable tour with a local guide
¿Tienes alguna pregunta o quieres algo personalizado?

? Ponte en contacto y responderemos lo antes posible.