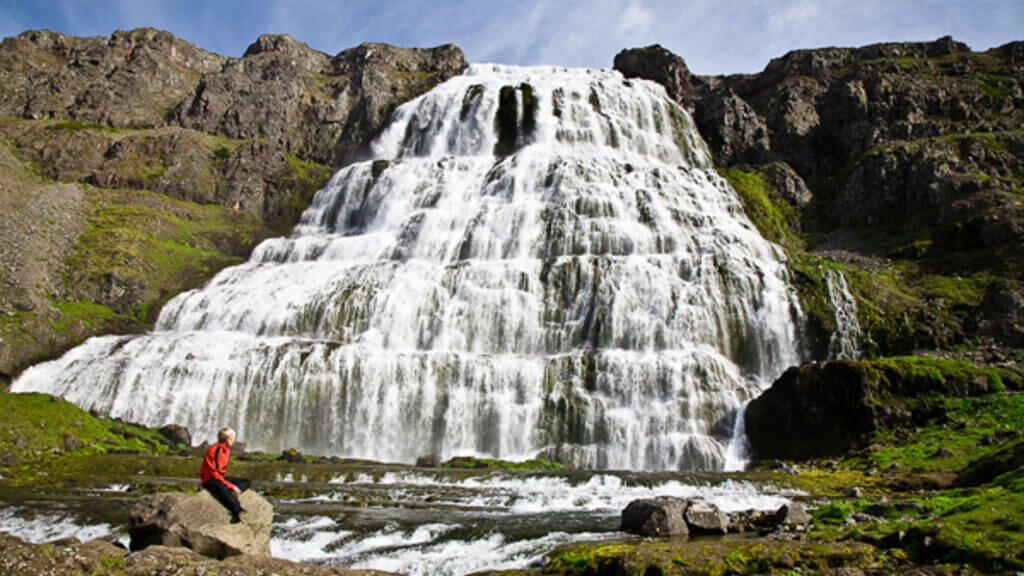 • Dynjandi and the Westfjords, from Ísafjörður
• Dynjandi waterfall: a true icon of the Westfjords region
• Charming Þingeyri village
• A mountain pass and four different fjords
• Birds and other wildlife, sometimes including seals and even the occasional whale
• Opportunity to buy souvenirs and refreshments
We start our Dynjandi and the Westfjords tour from Ísafjörður, driving straight to Dynjandi, through some spectacular scenery and two very different (and surprisingly interesting) tunnels, re-emerging on the shore of the Dynjandisvogur creek of Arnarfjörður, after which the waterfall is named.
Actually a series of seven waterfalls, cascading like a bridal veil from the edge of a cliff, Dynjandi is breathtaking. The river originates from Neðri Eyjavatn Lake, one of many on the Gláma moors, which were actually considered to be a glacier until the end of the 19th century.
We stop at Dynjandi for an hour so you have time to absorb the waterfall and landscape with all your senses. Whether you choose to view from sea level, or to hike the rocky trail to the top, spectacular views of the fjord and surrounding mountains await you – regardless of age or physical ability.
At 30km long, Arnarfjordur is one of the longest fjords in Iceland and is famed in folklore for being home to sea monsters.
On our way back, we stop for an hour in Þingeyri, in Dýrafjörður fjord, where you can explore the village. We recommend looking at the local church, the small-yet-busy harbour, the wonderful local handcraft shop, and the old blacksmith's workshop (entrance fee not included). The village also offers several options for light refreshments.
Most importantly, you will enjoy the fantastic landscape of the Westfjords throughout the tour.
Dýrafjörður is rich in flora, fauna, history and geological marvels, and home to the town of Þingeyri, one of the oldest settlements in the Westfjords. It is here where the regional Viking assembly (or "þing") was held and the first trading post of the Westfjords was established.
Both ways, we also pass what is geologically considered to be the oldest part of Iceland: Önundarfjörður fjord. Picturesque Önundaarfjörður has a unique golden beach and dune system that are a protected eider duck nesting site.
Ísafjörður town is in the smallest fjord, called Skutulsfjörður, but lacks nothing in the way of scenery, despite its compact size.
(Tours have a minimum of 10 people and a maximum of 19. Please note that we cannot guarantee that third parties, such as shops, cafés, and other attractions in Þingeyri, will be open during every tour.)
Loading your cart… Your cart is empty Items in your cart 1

• Pickup and drop-off at the port
• 100% refund if your ship does not dock
• Small group tour with a local guide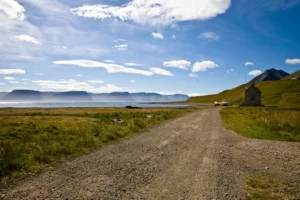 A 4×4 tour around the rough and remote Svalvogar peninsula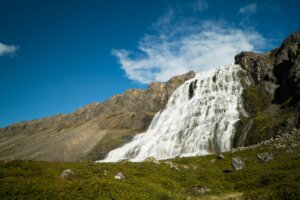 Eine Tour nach Dynjandi, einem der spektakulärsten Wasserfälle Islands, über die malerischen Berge und die nördlichen Westfjorde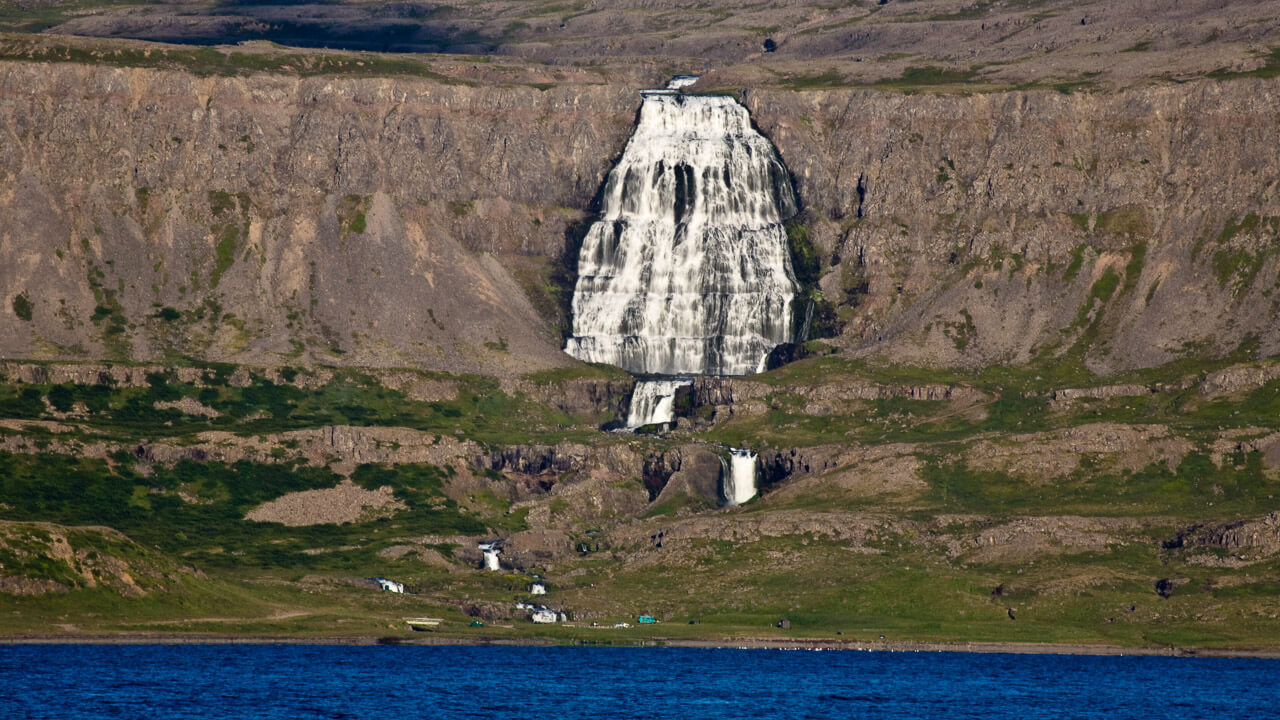 Un recorrido exprés a Dynjandi, una de las cascadas más espectaculares de Islandia, atravesando el impresionante paisaje de los fiordos del oeste.
¿Tienes alguna pregunta o quieres algo personalizado?

? Ponte en contacto y responderemos lo antes posible.