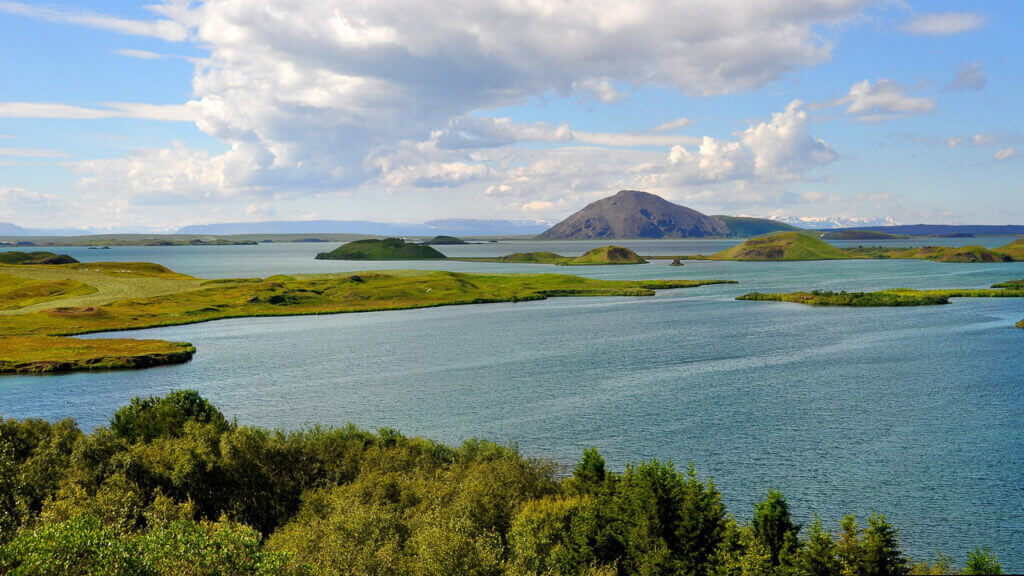 • Myvatn, Godafoss, and Dettifoss small group tour from Akureyri
• Godafoss, the picture-perfect 'waterfall of the gods'
• Le paysage géothermal de Hverir
• Fascinating lava rock formations of Dimmuborgir
• The extraordinary Skutustadagigar pseudocraters
• Dettifoss, the most powerful waterfall in Iceland
We start our Myvatn, Godafoss, and Dettifoss small group tour by driving from Akureyri, over Vikurskard mountain pass, to Godafoss waterfall. Sometimes nicknamed "Beauty" (with Dettifoss being "the Beast"), Godafoss is indeed one of the prettiest waterfalls in Iceland. Its name means "waterfall of the gods" as it is believed that idols of the Pagan gods were thrown into it when Iceland accepted Christianity in 1000 A.D.
Continuing east to Lake Myvatn, we start on the southern shore of the lake.
Myvatn is Iceland's fourth-largest lake and is surrounded by incredible natural wonders.
Our first stop here is the pseudocraters at Skutustadagigar. Formed 2300 years ago, these unusual geological features are the result of bubbling molten lava flowing over marshy wetlands.
Next, we head to Dimmuborgir (or Dark Cities), where you can walk amidst some of the most fascinating rock formations in Iceland. The area is also believed to be the home of Iceland's famous 13 Yule Lads (or Santa Clauses).
To get to the colourful geothermal area of Hverir, we will cross a small mountain pass. On the other side, you will experience the force of nature, amidst sulphurous fissures in cracked earth, steaming fumaroles and bubbling mud pools.
Our final stop is the truly breathtaking Dettifoss waterfall. 45 metres tall and a hundred metres wide, Dettifoss is the second-most-powerful waterfall in all of Europe. Waterfall nerds may be wondering what "most powerful" means. Well, we're glad you asked! It is calculated from the waterfall's total flow rate times its fall distance. What this means is that while one other waterfall in Iceland handles more water (nerds: Urridafoss), only one other in Europe does so in a more powerful fashion (the Rhine Falls in Switzerland, which are shorter but wider than Dettifoss, for all you waterfall nerds)!
Loading your cart… Votre panier est vide Items in your cart 1

Pourquoi réserver avec nous
• Pickup and drop-off at the port
• 100% remboursé si votre bateau ne se rend pas au port
• Small group tour with a local guide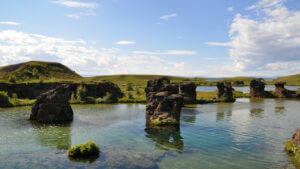 Eine kleine Gruppenreise zum faszinierenden Vulkansee Myvatn und zum atemberaubenden Godafoss Wasserfall.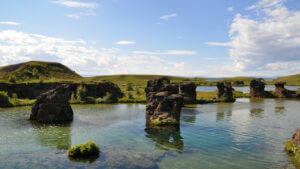 A small group tour from Akureyri to Godafoss waterfall and Myvatn lake.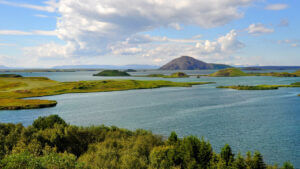 Eine kleine Gruppenreise zum faszinierenden Vulkansee Myvatn und zum atemberaubenden Godafoss- und Dettifoss Wasserfällen.
Vous avez une question ? Vous souhaitez un tour sur mesure ?

Contactez-nous et nous reviendrons vers vous aussi vite que possible.