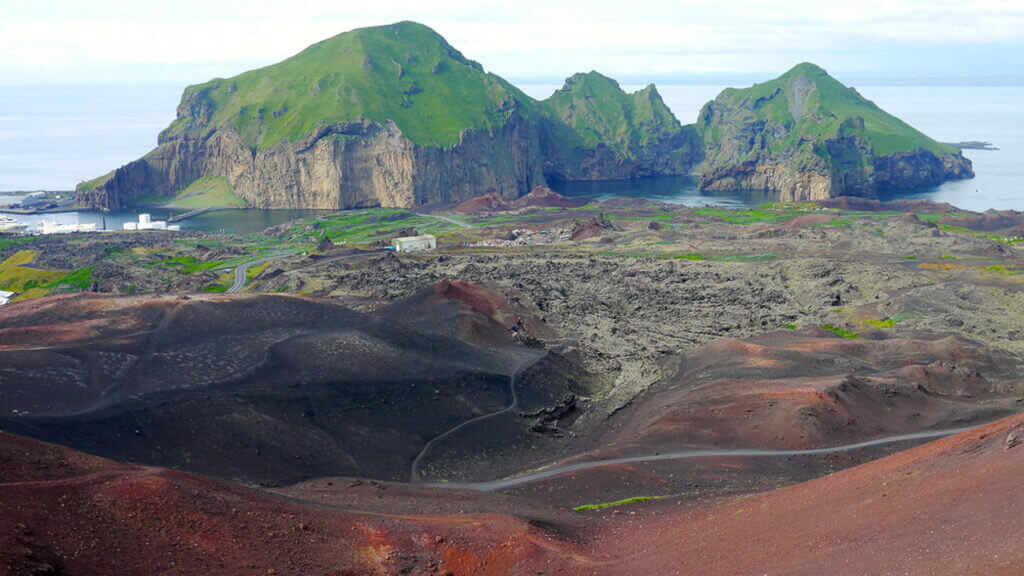 • La più grande colonia di pulcinella di mare in Islanda
• I vulcani Eldfell ed Helgafell
• Il drammatico paesaggio lavico
• Osserva lo sport locale Sprang
Deutsch
,
English
,
Español
,
Français
,
Italiano
Heimaey, l'isola più grande dell'arcipelago Vestmannaeyjar, è un luogo unico e sorprendente. Il paesaggio ha un'aria drammatica: la netta differenza tra la lava vecchia e quella recente, le nuove case costruite al lato della lava che ha seppellito le vecchie e i colori di sabbia vulcanica rossa, cenere nera e muschio verde.
Un tour di Heimaey è un ottimo modo per godersi il meraviglioso paesaggio. Visiterai la colonia di pulcinella di mare sulla punta meridionale dell'isola, passerai vicino ai vulcani Helgafell ed Eldfell e scoprirai la affascinante storia, dall'insediamento dei primi vichinghi alla devastante eruzione del 1973.
Assisterai anche allo sprang, uno sport locale praticato solo su quest'isola.
• Pickup and dropoff from the port
• 100% refund if your ship does not dock
• Customisable tour with a local guide
Hai una domanda o desideri qualcosa di personalizzato?

Contattaci e ti risponderemo al più presto.