Myvatn, Godafoss & Dettifoss (Deutsch)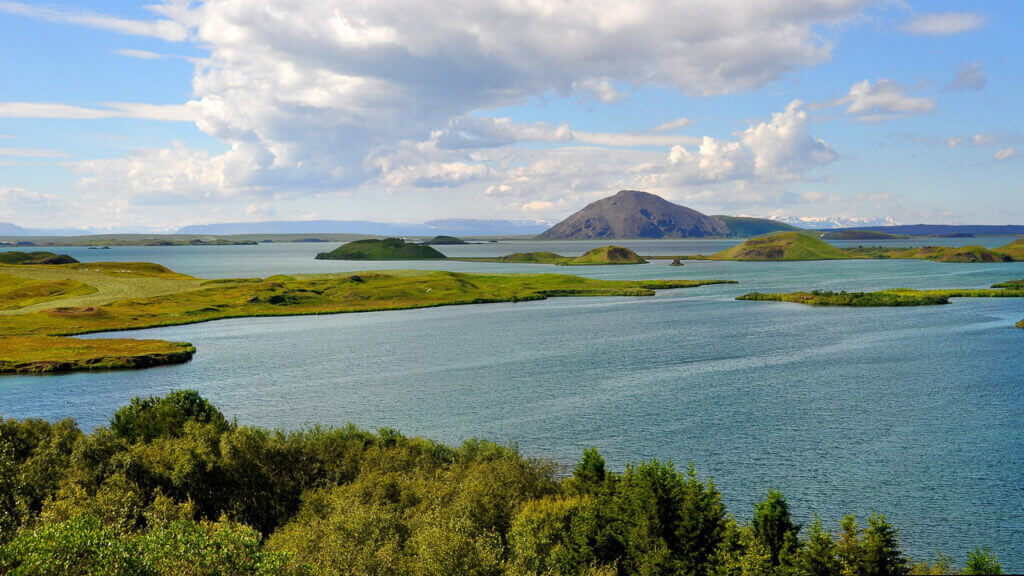 • Godafoss, der bildschöne Wasserfall der Götter
• Die sprudelnde geothermische Landschaft bei Hverir
• Faszinierende Lavasteinformationen in Dimmuborgir
• Die außergewöhnlichen Pseudokrater von Skutustadagigar
• Der mächtige Wasserfall Dettifoss
Wir beginnen die Tour mit einer Fahrt über den Vikurskard-Pass zum Godafoss-Wasserfall. Godafoss trägt den Spitznamen "Schönheit" (wobei Dettifoss das "Biest" ist) und ist in der Tat einer der schönsten Wasserfälle Islands. Sein Name bedeutet "Wasserfall der Götter", da angenommen wird, dass Götzenbilder der alten heidnischen Götter hineingeworfen wurden, als Island 1000 n. Chr. Das Christentum annahm.
Weiter nach Osten zum Myvatn-See beginnen wir mit dem Südufer des Sees.
Myvatn ist Islands viertgrößter See und von verschiedenen Naturwundern umgeben.
Unsere erste Station hier sind die Pseudokraten in Skutustadagigar. Diese ungewöhnlichen geologischen Kreationen wurden vor 2300 Jahren gegründet und sind das Ergebnis sprudelnder Lava, die über matschige Feuchtgebiete fließt.
Als nächstes fahren wir nach Dimmuborgir (oder Dark Cities), wo Sie inmitten einiger der faszinierendsten Felsformationen Islands spazieren können. Es wird angenommen, dass der Ort der Ort ist, an dem die 13 isländischen Weihnachtsmänner (Weihnachtsmänner) leben.
Um zu den farbenfrohen geothermischen Gebieten von Hverir zu gelangen, überqueren wir den Gebirgspass. Hier können Sie die Kraft der Natur inmitten schwefelhaltiger Risse in der rissigen Erde, dampfender Fumarolen und sprudelnder Schlammbecken erleben.
Von hier aus reisen wir zum "Biest": Dettifoss-Wasserfall. Der zweitmächtigste Wasserfall Europas.
• Abholung und Rückgabe vom Hafen
• 100% Rückerstattung, wenn Ihr Schiff nicht anlegt
• Kleingruppentour mit einem lokalen Führer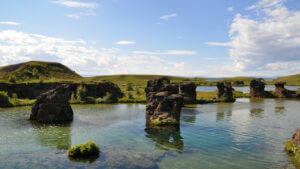 Eine kleine Gruppenreise zum faszinierenden Vulkansee Myvatn und zum atemberaubenden Godafoss Wasserfall.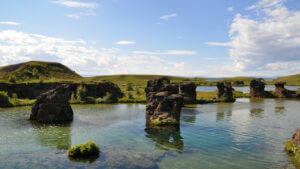 A small group tour from Akureyri to Godafoss waterfall and Myvatn lake.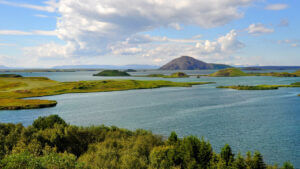 A Myvatn, Godafoss, and Dettifoss small group tour from Akureyri, taking in the fascinating volcanic Lake Myvatn area and the stunning Godafoss and Dettifoss waterfalls.
Do you have a question or want something customised?

Send us an email and we will get back to you as soon as possible.