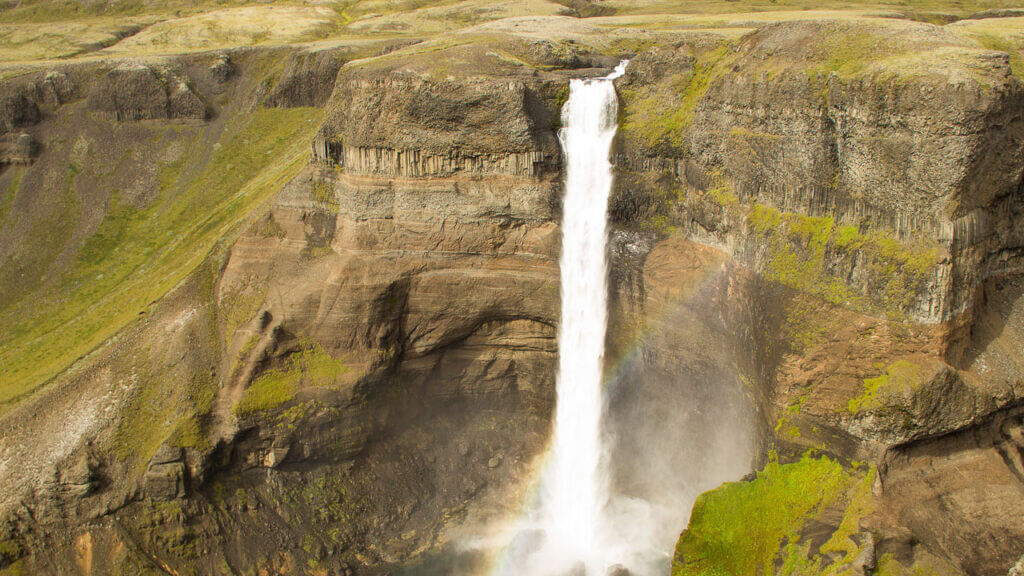 • The mystical Lake Lagarfljot, rumoured to be home to a lake monster
• Hallormsstadaskogur, the largest forest area in Iceland
• Hengifoss & Litlanesfoss waterfall hike
• The beautiful stone manor at Skriduklaustur
• The steamy Gufufoss waterfall
We start the tour by driving over the mountain pass to Egilsstadir. A winding road surrounded by steep mountains, this route was used as one of the filming locations for the Secret Life of Walter Mitty.
The brief stop at Gufufoss waterfall allows for beautiful views over Seydisfjordur. Translated as steam waterfall, Gufufoss resembles the famous Skogafoss waterfall on the South Coast, but with far fewer crowds.
Egilsstadir, the capital of the Eastfjords, is set on the banks of the Lake Lagarfljot. Iceland's third largest lake, it is rumoured to be home to a lake monster, the Lagarfljotsormur (or lake worm).
The road from Seydisfjordur offers some of the best views of the lake and the Fljotsdalur valley.
As we drive around the lake, your guide will tell you more about the region and you can also enjoy folk stories about the monster.
The area surrounding the lake is scenic with the serene Hallormsstadaskogur forest and the picturesque bay of Atlavik. And if you're lucky you might see a reindeer!
Further along the lake we stop to take the easy hiking trail to the Hengifoss waterfall, a gem of the Eastfjords. One of Iceland's highest waterfalls, the layers of black basalt and red clay make a very pretty backdrop and the lesser-known Litlanesfoss on the way is an added bonus.
After the hike we stop at the nearby Skriduklaustur area. There is plenty to do here – the Cultural Centre housed in a beautiful stone building next to the ruins of an ancient monastery, the Snaefellstofa Visitor Centre where you can learn more about the Vatnajokull National Park or a coffee and cake buffet at the Klausturkaffi cafe.
• Pickup and dropoff from the port
• 100% refund if your ship does not dock
• Small group tour with a local guide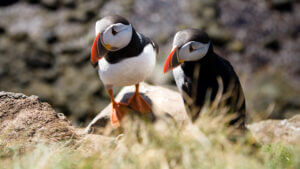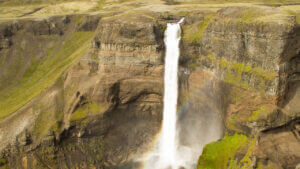 Erkunden Sie die malerische Umgebung und den Wald von Hallormsstadaskogur rund um den mystischen Lagarfljot-See und machen Sie eine Wanderung zum wunderschönen Hengifoss-Wasserfall!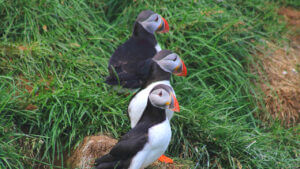 A tour to remote Borgarfjordur Eystri, one of the best places to see the much-loved Atlantic Puffin. Also visit a turf roofed house and the home of the elf queen!
Do you have a question or want something customised?

Send us an email and we will get back to you as soon as possible.