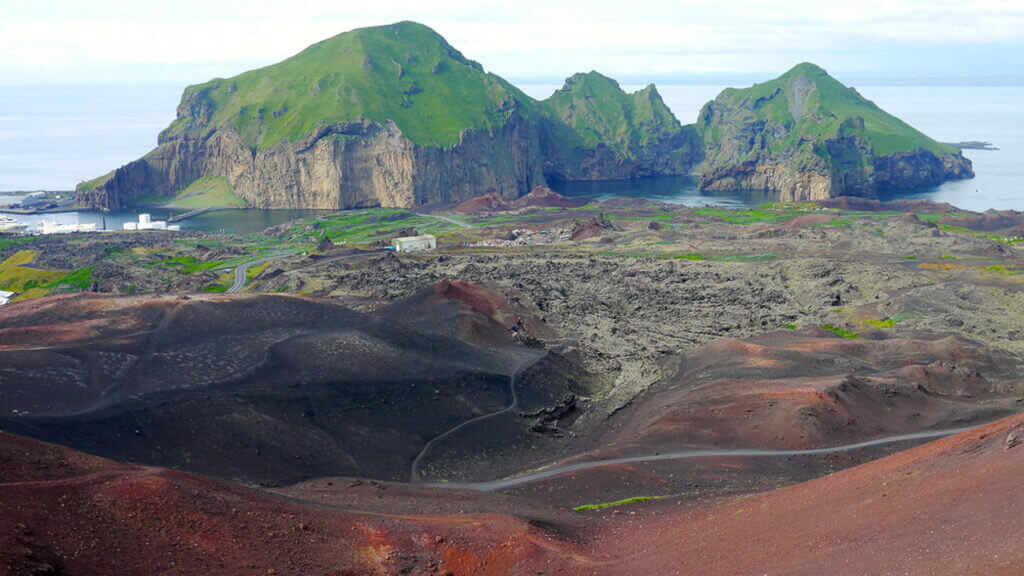 • The largest puffin colony in Iceland
• Eldfell and Helgafell volcanoes
• Dramatic lava landscape
• See the "Sprang" local sport
Deutsch
,
English
,
Español
,
Français
,
Italiano
Heimaey, the largest island in the Vestmannaeyjar archipelago, is a unique and amazing place. The landscape has a dramatic air to it – the stark difference between the older and more recent lava, new houses built on the edge of the lava that buried the old houses, and the colourful hues of red volcanic sand, black ash and green moss.
A sightseeing tour of Heimaey is a great way to see the stunning landscape. You will visit the puffin colony at the southern tip of the island, drive past the Helgafell and Eldfell volcanoes and learn about its fascinating history from the settlement by the first Vikings to the devastating 1973 volcanic eruption on Heimaey.
You will also get to see the "Sprang", a local sport unique to the island people.
• Pickup and dropoff from the port
• 100% refund if your ship does not dock
• Customisable tour with a local guide
Do you have a question or want something customised?

Send us an email and we will get back to you as soon as possible.