Bolafjall Mountain and Osvor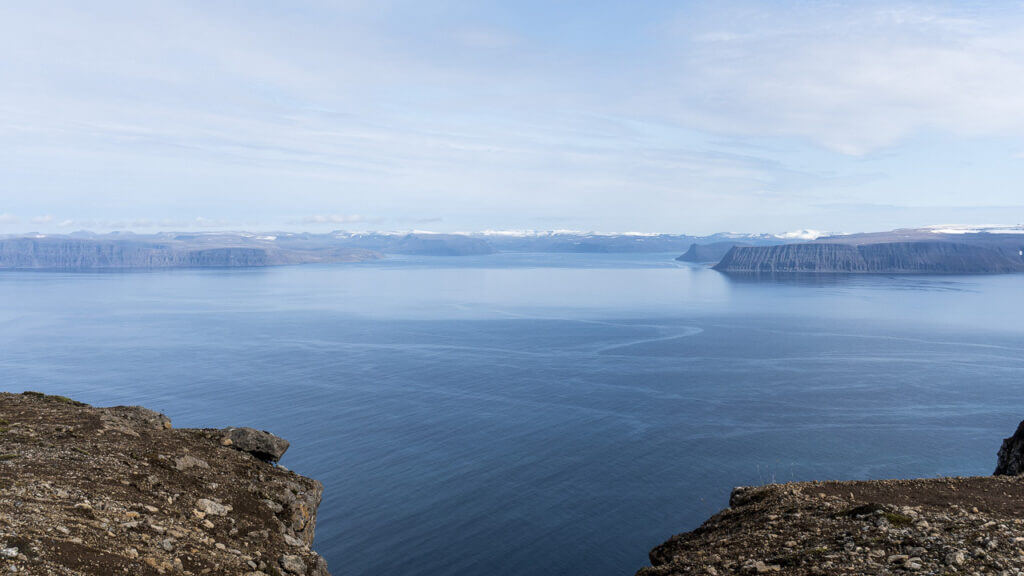 • Bolafjall mountain and Osvor from Isafjordur
• Panoramic views from the top of Bolafjall mountain
• The fishing town of Bolungarvik, its church and harbour
• Osvor open-air Maritime Museum
• Optional: Skalavik Bay and black sand beach
Deutsch
,
English
,
Español
,
Français
,
Italiano
We start our Bolafjall mountain and Osvor tour driving from Isafjordur, through the tunnel to Bolungarvik, the second-largest town in the Westfjords, and the northernmost.
Overlooking the tip of Isafjardardjup Bay, at 625m, Bolafjall mountain is the highest point one can drive to in the Westfjords. It is widely claimed it has some of the best views in all of Iceland.
A spectacular new viewing platform, opened in 2022, hanging over the edge of the sheer cliff face, has provided even greater views and a sense of spectacle.
The narrow road to the summit is open only in the summer. Bolafjall mountain was used by the US Army during WWII and the Cold War. Its current ocean monitoring radar station opened in 1992 and is operated by the Icelandic coastguard on behalf of NATO.
At the top you can enjoy a short walk to enjoy the stunning views of the Jokulfirdir fjords of Hornstrandir and Isafjardardjup Bay. Legend has it that on a clear day, you can see all the way to Greenland.
On the way back, we drive around Bolungarvik, visit the town's church and harbour, and learn about its history and the lives of its people today.
The pretty church, perched atop a hill, has a unique stone wall and offers lovely views of the town.
Bolungarvik's is the busiest fishing port in the Westfjords, the harbour area is filled with boats and usually alive with activity.
Our final stop is the Osvor open-air Maritime Museum, which is a replica of an Icelandic fishing station from the 19th century. Fishing huts, a boat, tools and equipment have been painstakingly preserved to provide visitors with a glimpse into the hardship of times past. Views of the open ocean and sounds of the crashing waves enhance the experience.
It is possible to add an hour to the tour to follow the scenic mountain road further west from Bolafjall to the uninhabited Skalavik Bay. The ocean views from the pebbled black sand beach are breathtaking.
Please note: This tour is flexible. If you do not see the time or date you require, please send us an email. We will probably be able to help!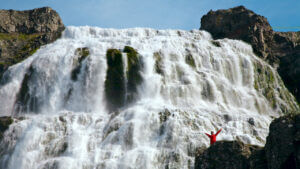 An express tour to Dynjandi, one of Iceland's most spectacular waterfalls, whilst driving through the stunning Westfjords landscape.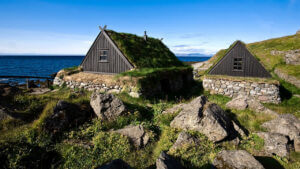 Take a Westfjords villages tour from Isafjordur to surrounding villages and fjords: Flateyri in Onundarfjordur, Bolungarvik, or the Sudureyri seafood trail!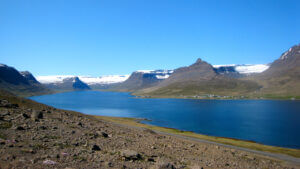 Isafjardardjup bay from Isafjordur: A scenic drive through the fjords of Isafjardardjup with incredible views of the deep sea and towering mountains, as well as a close up view of a seal colony.
Do you have a question or want something customised?

Send us an email and we will get back to you as soon as possible.