Memories made together last a lifetime
Iceland tops the list of destinations for a family friendly holiday.
The diverse landscape and geological wonders offer young explorers a chance to see nature in action. The various museums and exhibitions provide insight into the unique culture and rich history, with turf houses adding to the charm.
Animal lovers will find the variety of birdlife and possibilities to see seals, the reindeer and the arctic fox very exciting.
If you'd like something more active, there are a variety of options for younger children – a tour inside a lava tube, hiking or snowmobiling on a glacier, easy hikes, whale watching, horse riding are some of them.
Many of our group tours accommodate children at discounted prices. But often private tours are a good option for a family so we can tailor the tour to match the pace and interest of the group.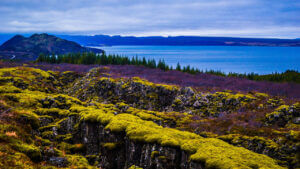 Reykjavik
Islands berühmteste Tour überhaupt, einschließlich Gullfoss-Wasserfall, Geysir-Geothermalgebiet und Nationalpark Þingvellir.