Dynjandi Waterfall Express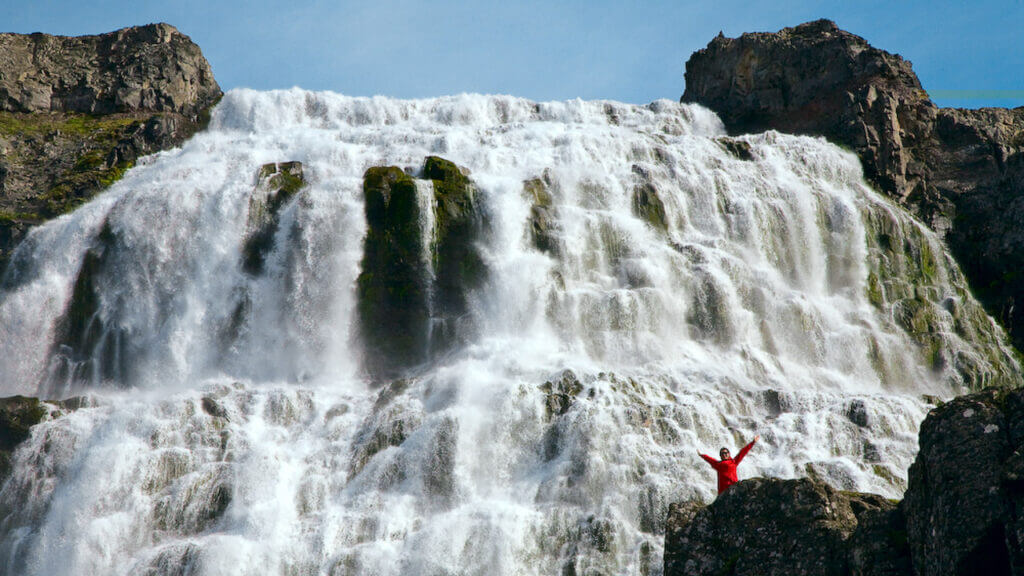 • The spectacular Dynjandi waterfall, a majestic icon of the Westfjords
• Fjord landscape of Onundarfjordur, Dyrafjordur and Arnarfjordur
The highlight of this tour is the majestic Dynjandi waterfall, one of Iceland's prettiest waterfalls and an icon of the Westfjords.
Along the way to Dynjandi we travel through some of the most beautiful fjords and charming fishing towns in Iceland.
Geologically considered to be the oldest part of Iceland, Onundarfjordur has a unique golden beach and dune system that are a protected eider duck nesting site.
Dyrafjordur is rich in flora, fauna, history and geological marvels and home to the highest mountains of the Westfjords.
We take the new tunnel at the bottom of Dyrafjordur. Before the opening of the tunnel in autumn 2020, the only connection between the Northern and Southern Westfjords was a treacherous mountain pass only accessible in the summer.
Our longer Dynjandi tour takes the mountain pass on the way back from Dynjandi where we stop to admire the spectacular views of the fjords and mountains.
Dynjandi is at the bottom of the Dynjandisvogur creek in Arnarfjordur, one of the longest fjords in Iceland at 30km long.
A series of 7 waterfalls falling like a bridal veil from the edge of a cliff, Dynjandi will take your breath away.
The river originates from the Eyjavatn Lake in the Glama moors, which were home to the now extinct Glamajokull glacier.
We stop for an hour so you can enjoy the waterfall and scenic landscape. It is possible to take the short hike for a closer look at the top tier and spectacular views of the fjord and surrounding mountains.
This is a 3 hour tour. We also offer a 5 hour Dynjandi & The Westfjords tour.
• Pickup and dropoff from the port
• 100% refund if your ship does not dock
• Small group tour with a local guide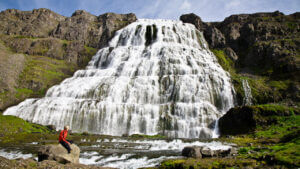 Eine Express-Tour nach Dynjandi, einem der spektakulärsten Wasserfälle Islands, während Sie durch die atemberaubende Landschaft der Westfjorde fahren.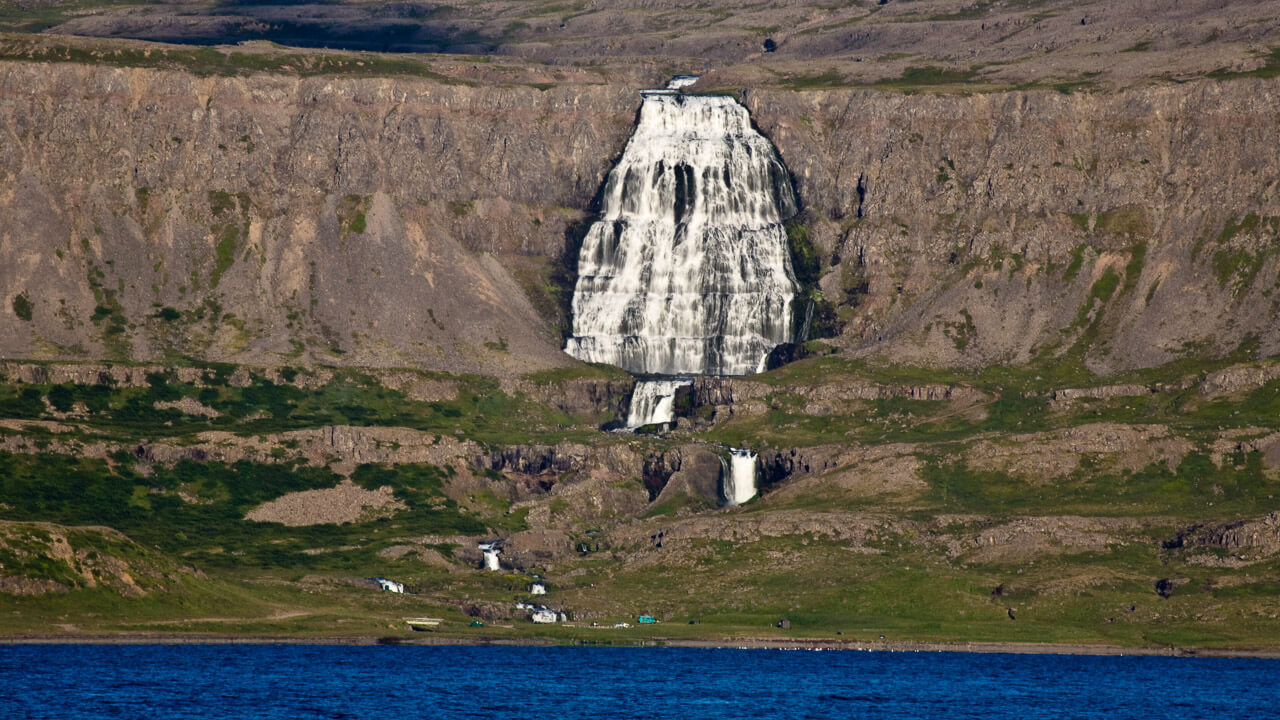 Eine Tour nach Dynjandi, einem der spektakulärsten Wasserfälle Islands, über die malerischen Berge und die nördlichen Westfjorde mit einem Stopp im Hrafnseyri-Museum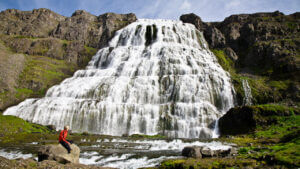 A tour to Dynjandi, one of Iceland's most spectacular waterfalls, via the scenic mountains and northern Westfjords with a stop at the Hrafnseyri museum
Do you have a question or want something customised?

Send us an email and we will get back to you as soon as possible.