If you're a waterfall lover, Iceland is the perfect destination for you. With a waterfall at every turn, you will be spoilt for choice and here we have for you some of the best waterfalls you can visit on your Iceland cruise:
Gullfoss, the Golden Falls from Reykjavik
One of Iceland's most visited waterfalls, Gullfoss is in the popular Golden Circle area.

On our tour to the Golden Circle, you can also visit the Geysir geothermal area and the Thingvellir National Park with the rift valley between the tectonic plates.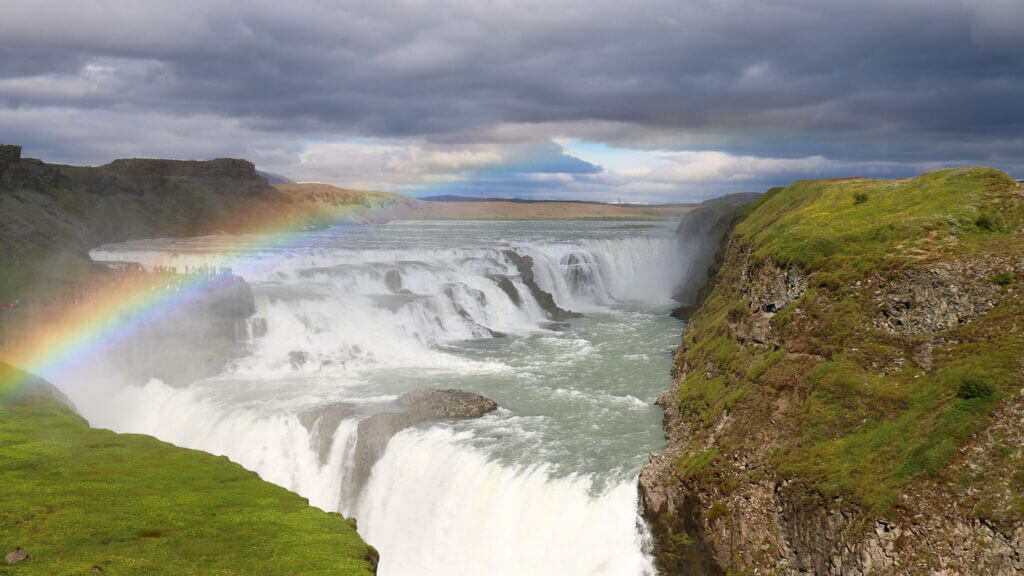 The waterfall duo Skogafoss and Seljalandsfoss from Reykjavik
The scenic South Coast is home to some of the most beautiful waterfalls in Iceland. Skogafoss is a picture perfect drape waterfall that falls on black sand and walking behind the Seljalandsfoss waterfall is a unique experience.

Along with the black sand beaches of Vik, our South Coast tour is a long day, and only for cruise ships that stay overnight in Reykjavik.

For more ideas, check our article for more options on your two-day cruise stopover in Reykjavik.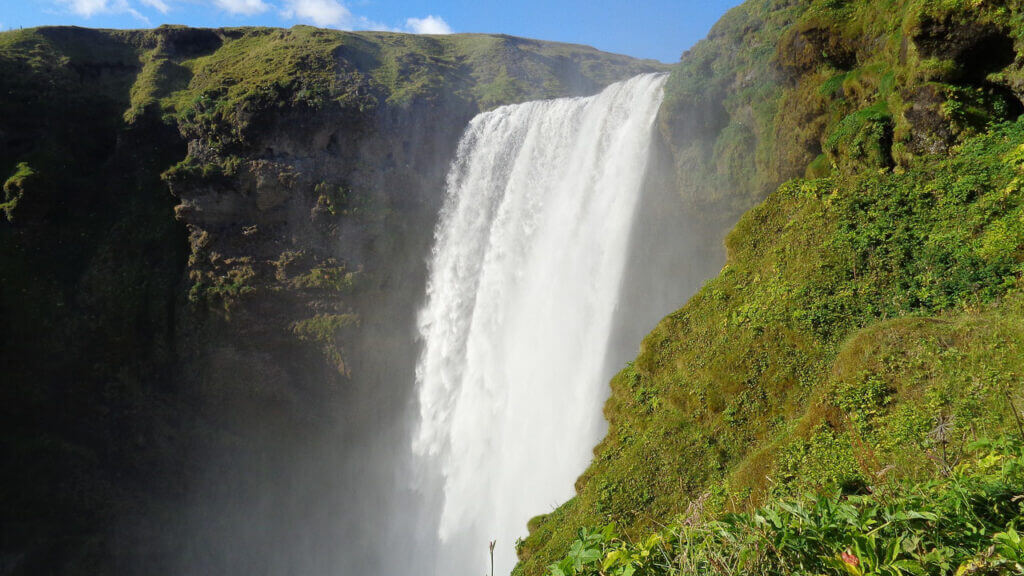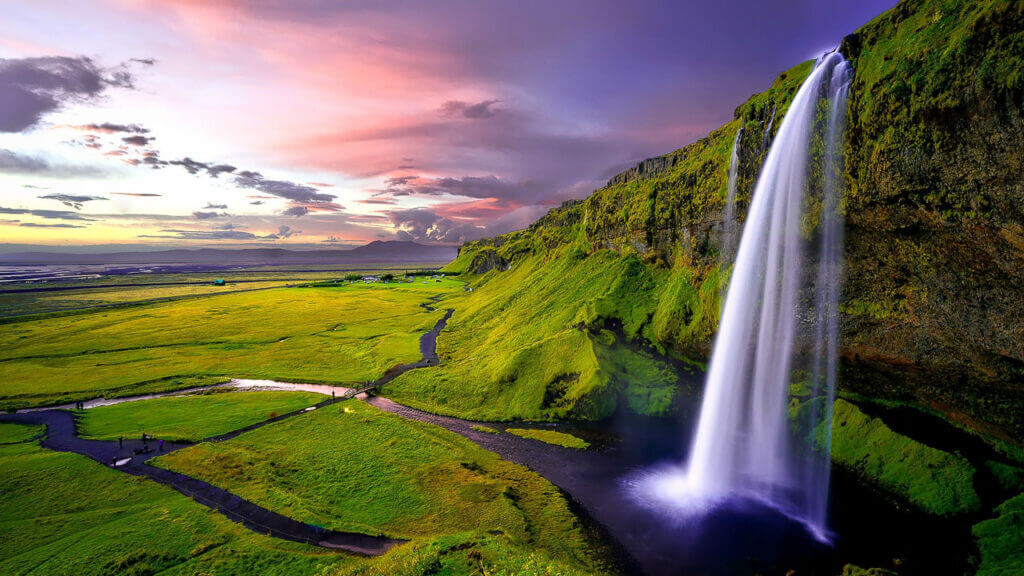 Dynjandi, the majestic icon of the Westfjords from Isafjordur
One of Iceland's prettiest waterfalls, Dynjandi is a waterfall falling in 7 tiers with the 99m high top tier flowing down in the shape of a bridal veil. The spectacular top tier gets most of the attention, but some of the smaller ones would be worthy attractions on their own.

The spectacular drive through the beautiful Westfjords and the short hike to the top tier make the experience very special. We are certain that the Dynjandi waterfall tour will be one of your favourite excursions.
Hengifoss, one of Iceland's highest waterfalls from Seydisfjordur and Eskifjordur
If you would like an easy hike with your waterfall then the 128m high Hengifoss is a must, with the lesser-known Litlanesfoss waterfall along the hiking route impressing equally.

You can hike to the Hengifoss waterfall on our tour to the Fljotsdalur valley from Seydisfjordur or Eskifjordur. The route follows the shores of the mystical Lake Lagarfljot and you can also see the charming Skriduklaustur cultural centre.
Godafoss and Dettifoss, the beauty and the beast from Akureyri and Husavik
Two of Iceland's most famous waterfalls – the breathtaking Godafoss and the powerful Dettifoss make for a great day trip from the ports of Akureyri and Husavik.

We offer a variety of different options to see both these from the ports of Akureyri and Husavik.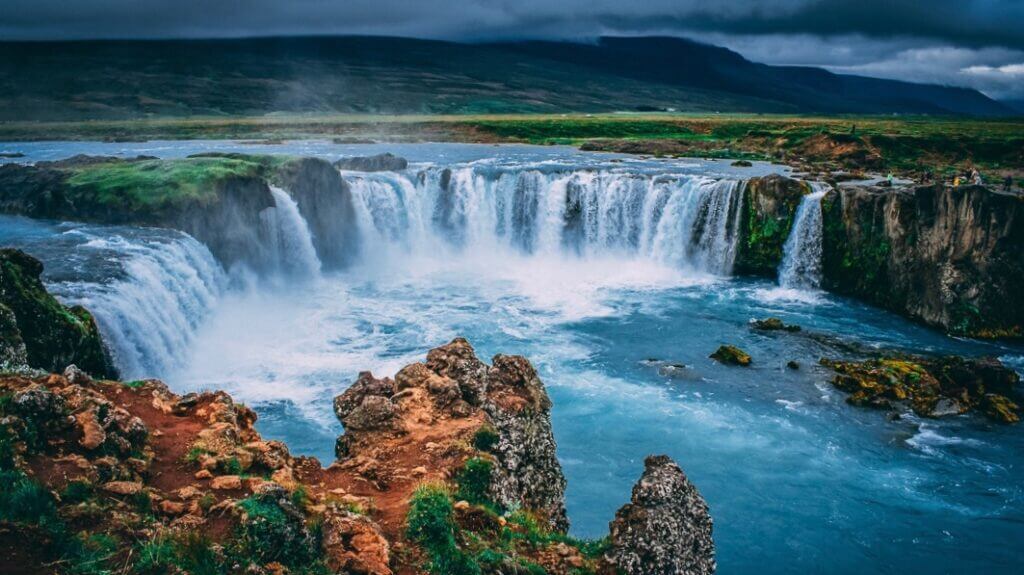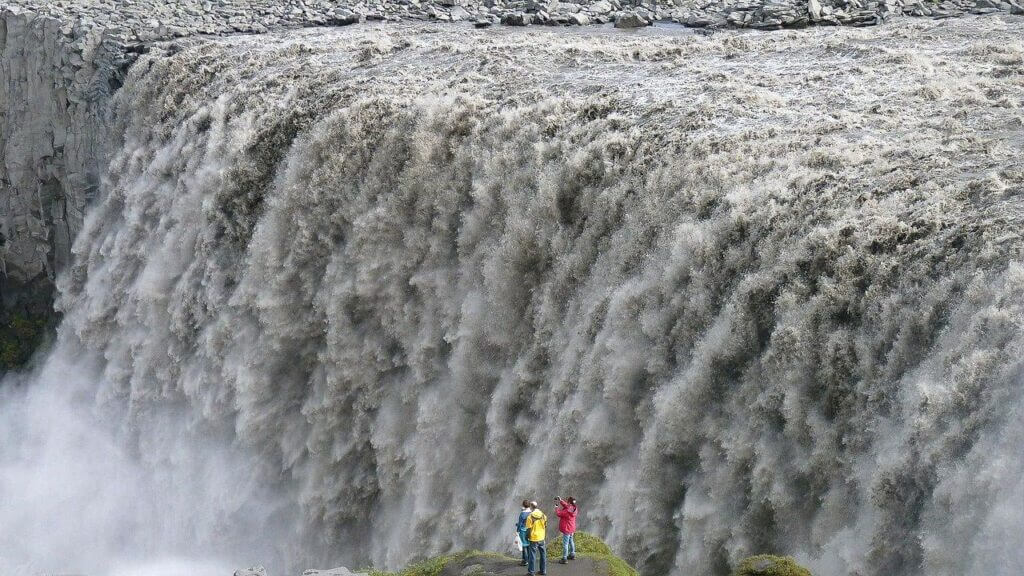 Kirkjufellsfoss from Grundarfjordur and Stykkisholmur
One of the most photographed places in Iceland, the beautiful Kirkjufell mountain and waterfall was also featured in the Game of Thrones show.

Our Snaefellsnes National Park tour from Grundarfjordur and Stykkisholmur takes you to see this picturesque waterfall and around the peninsula, known for its diverse landscape and glacier volcano.