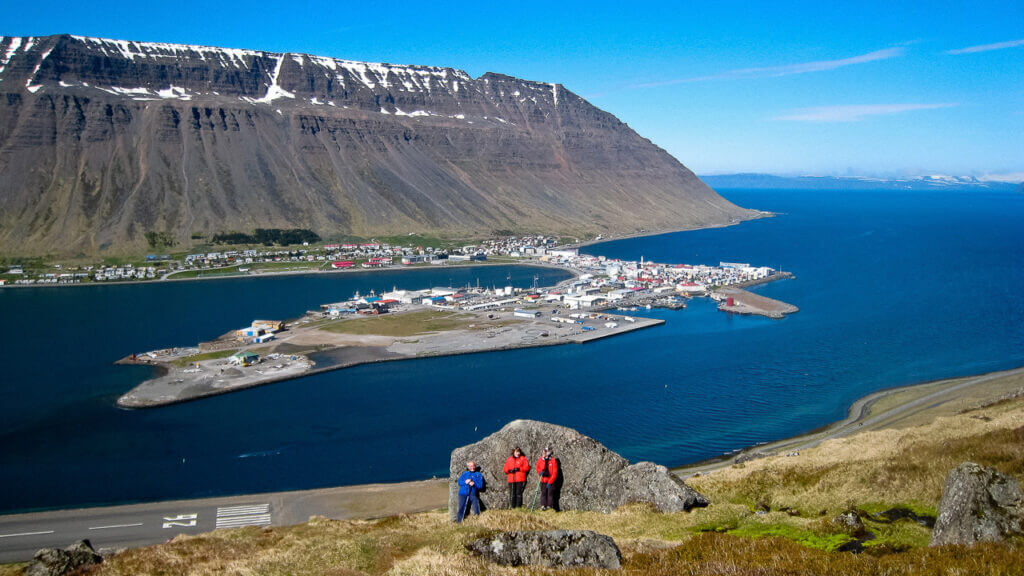 • Get away from the crowds to experience the untouched wilderness of the mountains
• Panoramic views of the ocean, fjords and town
• An experienced guide who will help you pick and find the right trail and provide insight into life in the area
• Something for everyone with a variety of options of different durations and skill levels
• Possibility to customise the hike depending on the mood of the group and weather
Deutsch
,
English
,
Español
,
Français
,
Italiano
As you approach the port of Isafjordur, the stunning scenery and setting will take your breath away. And as hikers would know, the views only get better once you get up into the mountains yourself.
The Westfjords are one if Iceland's most remote regions and despite the dramatic mountain landscapes surrounding Isafjordur, even during the peak summer, more often than not you find that you have your chosen hiking route all to yourself!
There are a variety of trail, semi-trail and off-trail options to choose from. We only offer private hiking tours and they are always customised to match the duration and difficulty level you would prefer. So please send us an email with sufficient details of your hiking experience and what you would like so we can plan the perfect hike for you.
Please bear in mind that hiking in the mountains tends to be hard on the foot and many routes do not have any visible trails, leaving only rocky terrain to hike on. Hiking shoes are required for all but the easiest of trails, and if you're looking for a more challenging hike to a mountain peak then hiking boots are essential.
Loading your cart… Your cart is empty Items in your cart 1

• Pickup and dropoff from the port
• 100% refund if your ship does not dock
• Customisable tour with a local guide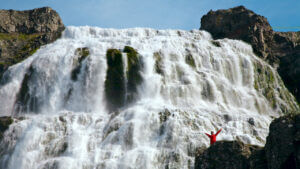 An express tour to Dynjandi, one of Iceland's most spectacular waterfalls, whilst driving through the stunning Westfjords landscape.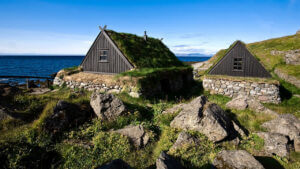 Take a tour of Isafjordur and its surrounding villages and fjords – Flateyri in Onundarfjordur, Bolungarvik or the Sudureyri seafood trail!
Explore the charming streets of Isafjordur to get acquainted with the unique culture of the Westfjords and Iceland.
Do you have a question or want something customised?

Send us an email and we will get back to you as soon as possible.