Dettifoss, Asbyrgi, and Myvatn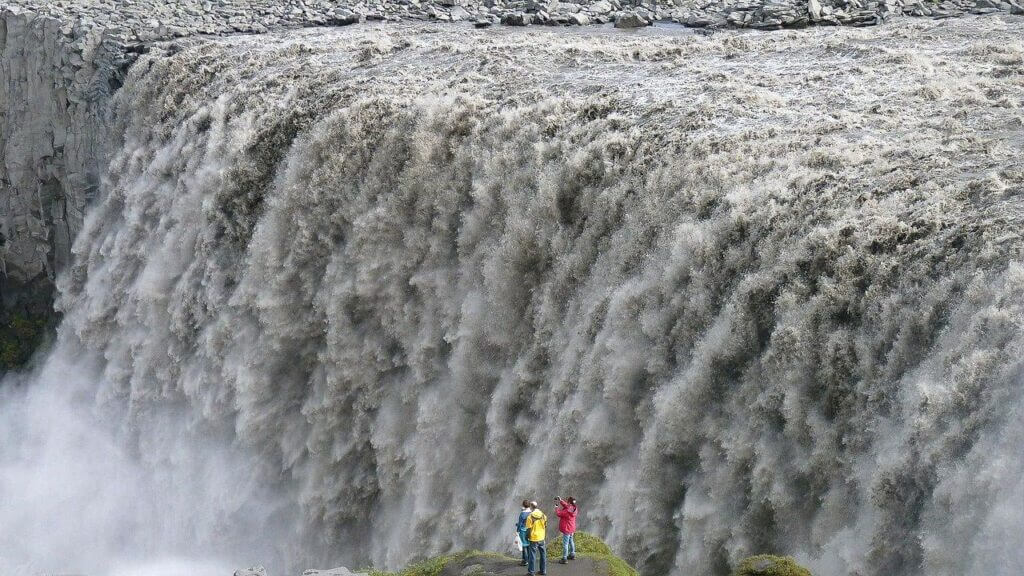 • Cruise shore excursion from Husavik
• The magnificent Asbyrgi horseshoe-shaped canyon
• Dettifoss, Europe's most powerful waterfall
• The impressive Jokulsargljufur glacial river canyon
• Photo stops at the must-see sights around Lake Myvatn
Your Cruise shore excursion from Husavik starts with a drive along the coast to the spectacular Asbyrgi canyon. Believed in folklore to be the footprint of Sleipnir, Odin's eight-legged horse, it was formed thousands of years ago during catastrophic flooding of the Jokulsa a Fjollum river.
The forest trails and the Botnstjorn pond in the basin of the canyon are a natural sun-trap and among Iceland's most serene spots.
We continue South to the Jokulsargljufur canyon and Dettifoss waterfall, some of the most spectacular sights in all of North Iceland.
100 metres wide and 44 metres from top to bottom, with an average water flow of 193 cubic metres per second, you will hear the rumble of Europe's most powerful waterfall long before you see it.
The glacial river canyon stretches for 25 kilometres and is the northernmost part of Vatnajokull National Park.
On the way back, we will stop for photos in the Lake Myvatn area.
Myvatn is Iceland's fourth-largest lake and surrounded by diverse natural wonders including the Hverir geothermal area, Skutustadagigar pseudocraters, and Dimmuborgir lava formations.
Depending on your cruise ship schedule and how much time you have, you might like to add an hour to this tour to have more time for the sights in the Myvatn area.
*Please note that private tour bookings are classed as requests until availability can be confirmed by our staff. Prices shown are flexible and you may be offered different prices, subject to availability.
• Pickup and drop-off at the port
• 100% refund if your ship does not dock
• Customisable tour with a local guide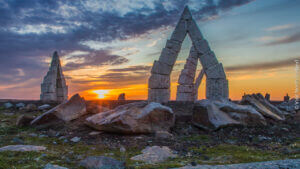 Head off the beaten track from Husavik to visit the fascinating Arctic Henge, stunning Asbyrgi canyon, and remote Raufarhofn village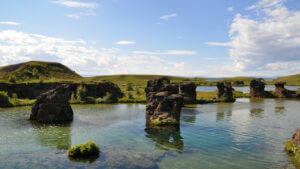 Visit the volcanic Lake Myvatn area and the stunning Godafoss waterfall with the option to relax in the milky blue waters of the Nature Baths!
Do you have a question or want something customised?

Send us an email and we will get back to you as soon as possible.