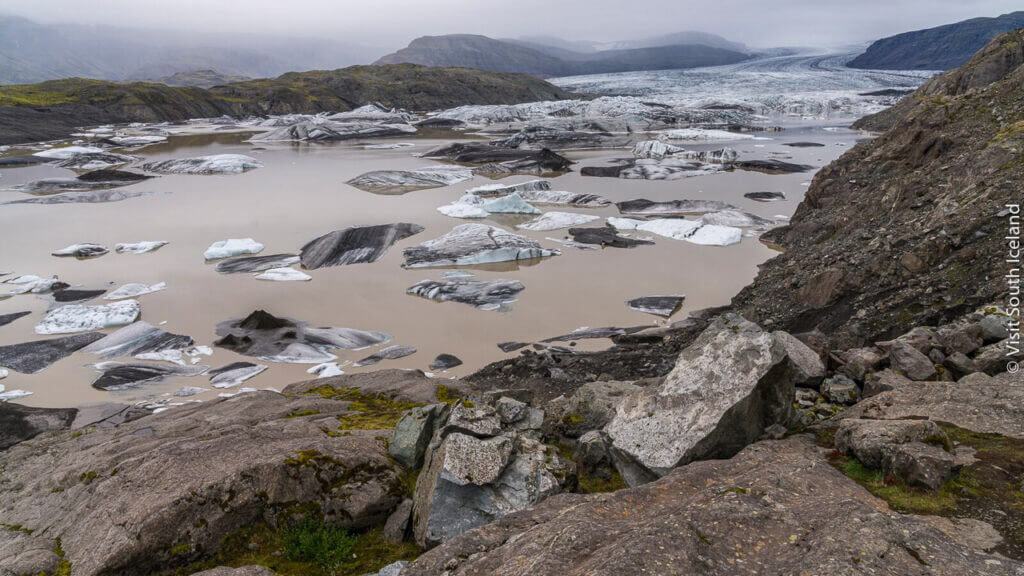 • The dramatic Eystrahorn mountain
• The breathtaking Hoffellsjokull glacier lagoon
• Panoramic coastal and fjord views
• Optional: Lunch in the lobster capital of Hofn
• Optional: Stokksnes beach with views of Vestrahorn and a Viking village
We start the tour by driving along the coast to Eystrahorn. Lesser-known than their Western counterpart of Vestrahorn, these gabbro mountains are incredibly steep and beautifully coloured.
The surrounding area of Lonafjordur is one of the first stops for migratory birds that have flown thousands of miles and is known for its rich birdlife.
We continue through the tunnel to South Iceland. After passing the town of Hofn, we take the gravel road along the Hoffellssandur glacier valley between towering mountains to arrive at the Hoffellsjokull glacier tongue.
An outlet glacier of the main Vatnajokull glacier, this glacier started advancing from the main glacier during the Little Ice Age in the 15th century.
The glacier calves into a most beautiful lake, which is dotted with icebergs in shades of blue with streaks of black ash.
The fewer tour operators and the gravel road make the place a lesser-visited gem away from the tourist crowds of South Iceland.
On the way back, it is possible to take a detour to the town of Hofn for lunch. Known as the lobster capital of Iceland, there are some fine restaurants as well as a local brewery.
It is also possible to visit the Stokksnes peninsula, which has great views of the Vestrarhorn mountain and also features an abandoned movie set of a Viking village.
*Please note that private tour bookings are classed as requests until availability can be confirmed by our staff. Prices shown are flexible and you may be offered different prices, subject to availability.
Loading your cart… Your cart is empty Items in your cart 1

• Pickup and dropoff from the port
• 100% refund if your ship cancels its visit with more than 24 hours' notice
• 50% refund with less than 24 hours' notice
• Customisable tour with a local guide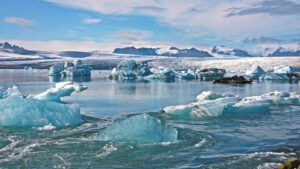 Discover one of Iceland's most famous places, the breathtaking Jokulsarlon glacier lagoon and the diamond beach.
Do you have a question or want something customised?

Send us an email and we will get back to you as soon as possible.