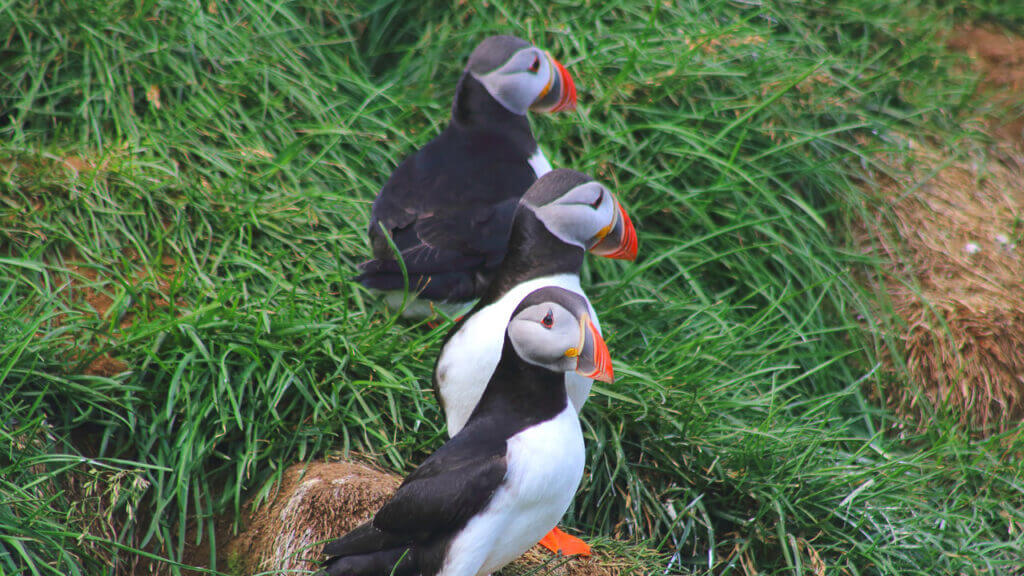 • Frailecillos y otras aves marinas en el islote Hafnarholmi
• Alfaborg, la casa de la reina elfa
• La bonita casa de césped roja Lindarbakki
• Gufufoss waterfall
• Views of mystical Lake Lagarfljot
We start our puffin tour leaving from Seydisfjordur and driving over the mountain pass to Egilsstadir. A winding road surrounded by steep mountains, this route was used as one of the filming locations for the Secret Life of Walter Mitty. It also closed in the fictional storm that gave the acclaimed Icelandic crime drama series 'Trapped' its name.
Egilsstadir, main town in East Iceland, is set on the banks of Lake Lagarfljot, Iceland's third largest lake. It is rumoured to be home to the Lagarfljotsormur (Lagerfljot Worm) monster.
The road descending from Seydisfjordur offers some of the best views of the lake and Fljotsdalur valley.
We continue north, crossing another mountain pass to Borgarfjordur Eystri, best known as the home of elves and puffins. The views from the winding road, framed by mountains and steep cliffs, are truly spectacular.
At the end of the road lies the tiny village of Bakkagerdi, its picturesque little harbour, and Hafnarholmi peninsula. Well sheltered from the elements, it is one of the best places for viewing puffins in Iceland.
A staircase, viewing platform, and wooden walkway make it easy to get closer to the birds, whilst remaining safe. As well as puffins, there are numerous other seabirds, including kittiwakes, fulmars, and eiders.
Next, we head back to the beautiful village. Home to just a hundred people, it is one of the smallest in Iceland – but has rich local folklore and a long history. Many visitors like to take a short hike, or taste some of the local cuisine.
Visitors can go to the red-painted Lindarbakki turf roofed house, one of very few inhabited turf houses left in Iceland, and an important landmark of the village. If you're interested, you will have time to take the easy hike up Alfaborg, the hill believed be the home of the Elf Queen, where she enjoys panoramic views over the village and fjord. The welcoming Alfa Cafe is an interesting place to taste some local specialities, like waffles or fish soup.
On the way back, we can stop briefly at Gufufoss waterfall to enjoy beautiful views over Seydisfjordur. Translated as steam waterfall, Gufufoss resembles the famous Skogafoss waterfall on the south coast, but with far fewer crowds.
The Borgarfjordur Eystri area is well known for its hiking trails. If you would like something more active, it is possible to include hiking as part of a tour privado..
Loading your cart… Your cart is empty Items in your cart 1

• Pickup and drop-off at the port
• 100% refund if your ship cancels with 24 hours' notice
• 75% refund if your ship cancels its visit with less that 24 hours' notice
• Small group tour with a local guide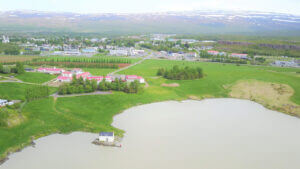 Explore the scenic surroundings and Hallormsstadaskogur forest around the mystical Lake Lagarfljot, and the wider Fljotsdalur valley area.
¿Tienes alguna pregunta o quieres algo personalizado?

? Ponte en contacto y responderemos lo antes posible.