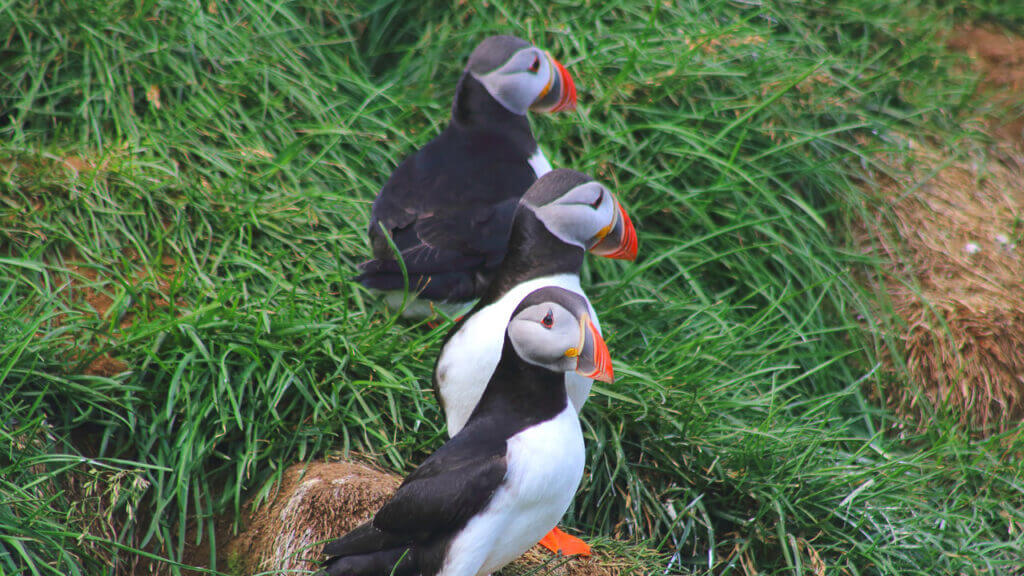 • Macareux et autres espèces d'oiseaux sur l'îlot de Hafnarholmi
• Alfaborg, maison de la reine des elfes
• Lindarbakki, maison traditionnelle rouge avec un toit en herbe
• La cascade de Gufufoss
• Vues sur le lac mystique Lagarfljot
Nous commencons le tour en prenant la sinueuse route de montagne jusque Egilsstadir. Cette route apparaît dans le film La vie rêvée de Walter Mitty.
Egilsstadir, main town in East Iceland, is set on the banks of Lake Lagarfljot. Iceland's third largest lake, it is rumoured to be home to the Lagarfljotsormur (Lagerfljot Worm) monster.
La route depuis Seydisfjordur offre de magnifiques vues sur le lac et la vallée.
We continue north, crossing another mountain pass to Borgarfjordur Eystri, best known as the home of elves and puffins. The views from the winding road amidst mountains and steep cliffs are truly spectacular.
At the end of the road lies the tiny village of Bakkagerdi, its picturesque little harbour, and Hafnarholmi peninsula. Well sheltered from the elements, it is one of the best places for viewing puffins in Iceland.
A staircase, viewing platform, and wooden walkways make it easy to get closer to the birds, whilst remaining safe.
As well as puffins, there are numerous other seabirds including kittiwakes, fulmars, and eiders.
We then head back to the beautiful village. Home to 100 people, it is one of the smallest in Iceland – but has a rich local folklore and long history. Many visitors like to take a short hike, or taste some of the local cuisine.
It is possible to visit the red-painted Lindarbakki turf roofed house, one of very few inhabited turf houses left in Iceland and an important landmark of the village. If you're interested, you will have time to take the easy hike up the Alfaborg. The hill is believed be the home of the Elf Queen, where she enjoys panoramic views over the village and fjord. The rustic Alfa Cafe is an interesting place to taste some local specialities like waffles and fish soup.
Sur le chemin du retour, nous faisons un court arrêt à la cascade de Gufufoss pour apprécier la vue sur Seydisfjordur.
The Borgarfjordur Eystri area is well known for its hiking trails. If you would like something more active, it is possible to include hiking as part of a tour privé..
Loading your cart… Votre panier est vide Items in your cart 1

Pourquoi réserver avec nous
• Pickup and drop off at the port
• 100% remboursé si votre bateau ne se rend pas au port
• Small group tour with a local guide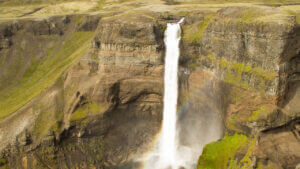 Explorez les environs pittoresques du mystique lac avec la fôret d'Hallormsstadaskogur et marchez jusqu'à l'impressionnante cascade d'Hengifoss.
Vous avez une question ? Vous souhaitez un tour sur mesure ?

Contactez-nous et nous reviendrons vers vous aussi vite que possible.