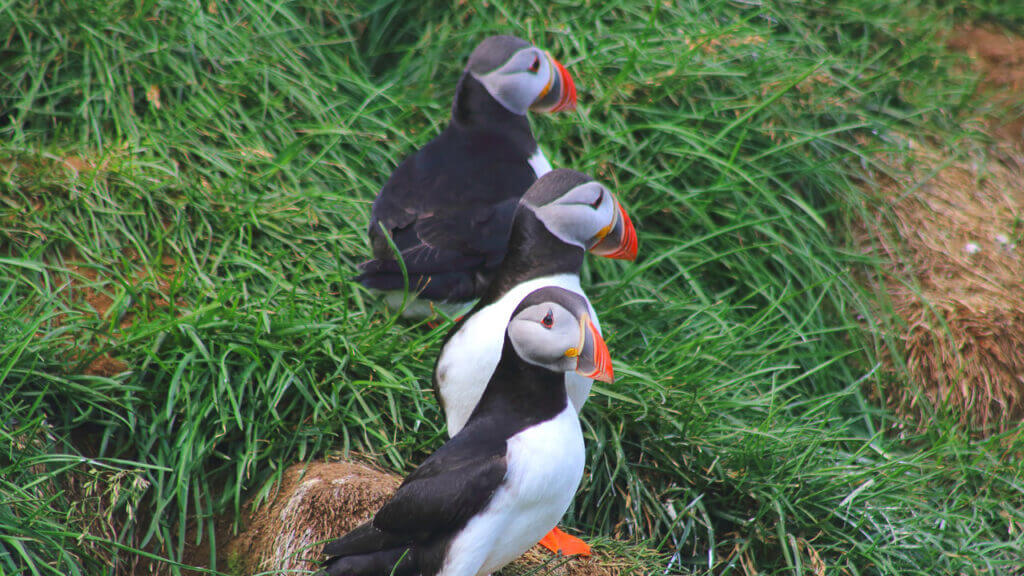 • Pulcinella di mare e altri uccelli marini nell'isolotto Hafnarholmi
• Alfaborg, la casa della regina degli elfi
• La bella casa di torba rossa Lindarbakki
• La cascata Gufufoss
• Le viste sul mistico lago Lagarfljot
Iniziamo il tour attraversando il passo di montagna verso Egilsstadir. Questa strada tortuosa circondata da ripide montagne è stata utilizzata nelle riprese del film "I sogni segreti di Walter Mitty".
Egilsstadir, main town in East Iceland, is set on the banks of Lake Lagarfljot. Iceland's third largest lake, it is rumoured to be home to the Lagarfljotsormur (Lagerfljot Worm) monster.
La strada che scende da Seydisfjordur offre alcune delle viste più belle del lago e della valle Fljotsdalur.
We continue north, crossing another mountain pass to Borgarfjordur Eystri, best known as the home of elves and puffins. The views from the winding road amidst mountains and steep cliffs are truly spectacular.
At the end of the road lies the tiny village of Bakkagerdi, its picturesque little harbour, and Hafnarholmi peninsula. Well sheltered from the elements, it is one of the best places for viewing puffins in Iceland.
A staircase, viewing platform, and wooden walkways make it easy to get closer to the birds, whilst remaining safe.
As well as puffins, there are numerous other seabirds including kittiwakes, fulmars, and eiders.
We then head back to the beautiful village. Home to 100 people, it is one of the smallest in Iceland – but has a rich local folklore and long history. Many visitors like to take a short hike, or taste some of the local cuisine.
It is possible to visit the red-painted Lindarbakki turf roofed house, one of very few inhabited turf houses left in Iceland and an important landmark of the village. If you're interested, you will have time to take the easy hike up the Alfaborg. The hill is believed be the home of the Elf Queen, where she enjoys panoramic views over the village and fjord. The rustic Alfa Cafe is an interesting place to taste some local specialities like waffles and fish soup.
Sulla via del ritorno, possiamo fermarci alla cascata Gufufoss e godere di splendide viste su Seydisfjordur. Gufufoss ("cascata di vapore") ricorda la più famosa cascata Skogafoss della costa sud, ma ha molti meno visitatori.
The Borgarfjordur Eystri area is well known for its hiking trails. If you would like something more active, it is possible to include hiking as part of a tour privato..
Loading your cart… Your cart is empty Items in your cart 1

• Pickup and drop off at the port
• 100% refund if your ship does not dock
• Small group tour with a local guide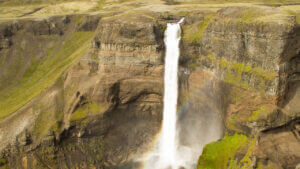 Esplora gli spettacolari dintorni del mistico lago Lagarfljot, con la foresta Hallormsstadaskogur e una camminata all'impressionante cascata Hengifoss.
Hai una domanda o desideri qualcosa di personalizzato?

Contattaci e ti risponderemo al più presto.